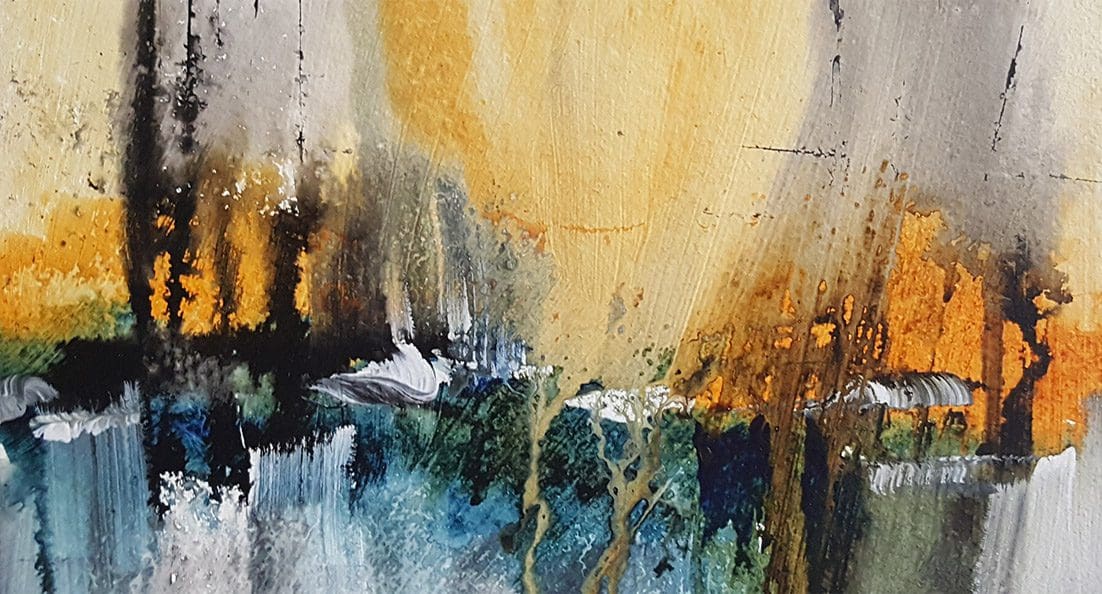 About D.J. (Diane Juris) Bykowski
D.J. ( Diane Juris) Bykowski describes her work as "a reflection of me – from the whimsical side of my personality to the sedate side where reality and dreams merge and come alive." Diane's versatility is apparent in her contemporary abstracts and traditional, almost nostalgic, rendering of a myriad of subjects as well as her wearable art. Juried status in the Arizona Artists Guild, Arizona Watercolor Association, Contemporary Watercolorists of Arizona and the Arizona Art Alliance has brought her much recognition and numerous awards.
Her animal portraits and commissions of that "special place or moment" are in high demand since she not only expresses the likeness of her subject but also the essence. Most of her original work is also available as prints and cards. The work of D. J. Bykowski can be found in private and corporate collections. Her wearable art has been featured at various boutiques, and Diane also teaches her methods for fiber art creations and conducts various art workshops, as well as being a juror for exhibitions, and admissions to art organizations for juried status.
Diane hosted a Scottsdale based television program, Scottsdale Artbeat, on City Cable 11 which aired three times every Saturday for over three years. She interviewed both performing and visual artists who either exhibited and/or lived in Scottsdale, AZ.
2021 - Just Add Water - Phoenix Sky Harbor International Airport - Phoenix, Arizona
2021 - Arizona Watercolor Association - Juried Exhibition - Shemer Art Center - Scottsdale, Arizona
2018 - University Club - Phoenix, AZ
2016 - Animals in Art - Veterinary School, LSU, Baton Rouge, LA
2013 - 2 Woman Exhibition - Church of the Beatitudes, Phoenix, AZ